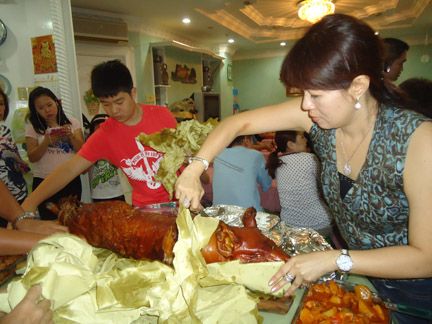 I have always loved the lechon of Bacolod. Unlike the ones cooked in other cities, Bacolod lechon has the distinct flavor and aroma taken from the fresh leaves stuffed inside the hollow body of a pig–lemongrass and tamarind.
So when I went to Cebu recently and saw a lechon de Cebu on the table of our host, I was so excited to try.
Read related story: Lechon de Bacolod
When I first tasted the top part and the sides (skin and meat), I was kinda disappointed because they were kinda bland for my taste. When we were just finishing our meal, my brother in law stood up to get parts of the belly that were steeped with the flavors of the stuffing. He gave me some and yes, it was the more flavorful part.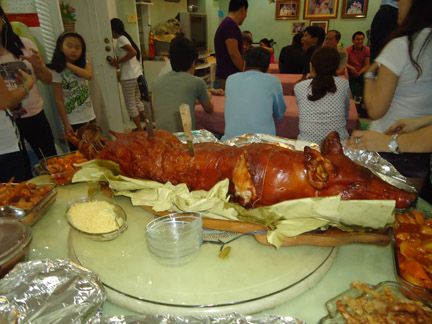 I can't really say which one is better–the lechon de Bacolod or lechon de Cebu. The Cebu lechon was steeped in the goodness of garlic and onions. It tastes good but different than what I am used to in Bacolod. So I would say different, but I would not say that one is better than the other.